The International Baccalaureate, also commonly known as the IB, is a comprehensive curriculum that is taught in more than 150 countries all across the world. Comprising four age-targeted programmes, the IB Programme takes an integrated approach to education, nurturing intellectual, personal, emotional, and social skills. The International Baccalaureate Organisation aims to create a better, more peaceful world by teaching students to think more critically and independently and how to inquire with care and logic.
The four programmes that the IB Programme offers are the Primary Years Programme (PYP), from ages three to 12, the Middle Years Programme (MYP), from ages 11 to 16, the Diploma Programme (DP), from ages 16 to 19, and the Careers-Related Programme, from ages 16 to 19. Each of these programmes stands on its own merits. Students do not need to have completed the PYP and MYP to study for the IB Diploma.
What are the IB Subjects
In the IB Programme, the subjects are split into six groups where students must study one subject from each of groups one to five, then another from either group six, or an additional subject from one of the other groups. Three of the six subjects must be studied at Higher Level, while the other three can be studied at Standard Level. If the student wishes, more subjects can be studied to a higher level in the IB Programme.
Group 1 consists of Language and Literature, which are usually taken in the student's native language and can focus on literature alone or a combination of language and literature. Group 2 consists of Language Acquisition, a second language for students as it is usually a modern language but may also be Latin and/or Classical Greek. As for Group 3, it consists of Individuals and Societies. These subjects relate to the humanities, including Business and Management, Economics, Geography, Global Politics, History, Philosophy, Social and Cultural Anthropology, World Religion and others.
Group 4, is the Sciences. This includes a range of Science subjects such as Biology, Chemistry, Physics, Computer Science, and Design Technology. For Group 5, it is Mathematics, including Mathematics Studies, Mathematics, and Further Mathematics. Lastly, Group 6 consists of The Arts: Music, Theatre, Dance, Film, and Visual Arts. There is another option. If he prefers, a student can choose to study another subject from one of the groups mentioned above.
Other than these six chosen subjects, students must also complete the following three core elements of the IB Programme, which are designed to broaden their experience and skills. The first core element is the Theory of Knowledge (ToK). ToK is important in the IB programme as it allows students to reflect on the nature of knowledge and on what basis they can claim to know what they know. The questions students will encounter and examine include "what counts as evidence?" and "how theories are applied in the real world?". From such studies, students are taught to recognise the need to act responsibly in the world around them both for their own benefit and the benefit of others.
The second core element is the Extended Essay, which requires students who have chosen this option to write an in-depth 4,000-word extended essay on the subject that they have chosen. The topic of the essay can be an in-depth investigation of something relating to one of their six chosen subjects, or it can be one involving an interdisciplinary approach combining themes from two of the IB disciplines. The third and final core element of the IB Programme is Creativity, Activity, Service (CAS). This component may be fulfilled when students participate in various personally challenging activities that relate to these three areas with significant results.
Here is a list of international schools in Myanmar offering the IB curriculum:
1. Brainworks International School
Located in Thumingalar Street, Brainworks International School is one of the institutions under Brainworks - Total, a group of K-12 integrated schools providing preschool, primary, secondary and pre-university education. Brainworks Total International School Yangon offers the IGCSE and A level examinations. The school's syllabus also highlights the importance of the Burmese language and Myanmar culture. Preparatory, primary and lower secondary students who need help in the English language or wish to enrich their knowledge in Maths, Science, Chinese and ICT can attend WISE weekend classes. The IBDP is offered to high school students.
2. Shu Khinn Thar (SKT) International College
Situated in Thaketa Township, SKT International College offers the Cambridge curriculum leading to the IGCSE examination. The IBDP is offered to students ages 16 to 19, preparing them for university. SKT International College is well known for its ongoing participation in national and international math, science, and social studies competitions. The school has an Olympiad department made up of talented and knowledgeable instructors who train students after school and on weekends. Since 2006, the school has consistently won medals in these competitions.
3. Taunggyi International School
As part of the Brainworks-Total Group of Schools, Taunggyi International School is situated in Myanmar's Shan State. Their British-based, pre-kindergarten through upper secondary, curriculum is adaptable and specifically designed to meet the needs of each student. The school follows the Cambridge Benchmarks (Primary Checkpoint, Secondary Checkpoint, IGCSE, A level and Diploma levels) as a standard. The IBDP is offered to higher secondary students. Additionally, the school work is supplemented by project-based learning and excursions in Germany and abroad. Taunggyi International School is a member of a PASCH school since 209, partaking in international competitions and youth courses in Germany.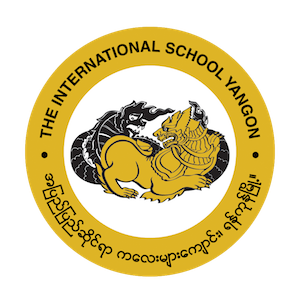 4. The International School Yangon
The International School Yangon in Bahan Township is a non-profit school offering preschool as well as primary and secondary education (12 grades). It was established in Yangon in 1955. The school offers an American Curriculum through Grade 10 and the International Baccalaureate programme through Grades 11 and 12.
5. Yangon American International School
Yangon American International School offers the IB PYP alongside the American Common Core State Standards curriculum for students from 3 to 12 years of age. Progressing to ages 12 to 18, secondary school students will sit for an Advanced Placement (AP) exam, which grants them an American High School Diploma.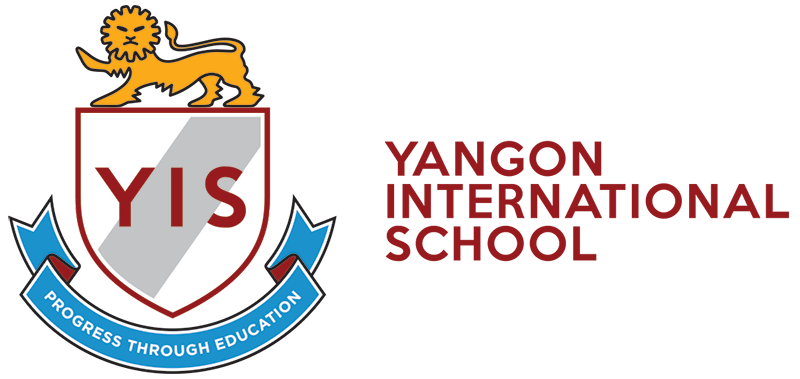 6. Yangon International School
Yangon International School is a college preparatory group that offers an American and International curriculum for elementary and high school students. The school is an internationally accredited Western Association of Schools and Colleges (WASC) school offering the IBDP, preparing their 16 to 19-year-old students for success at university and life beyond.
Continue reading: